Post by semper on Jan 15, 2012 14:00:20 GMT -5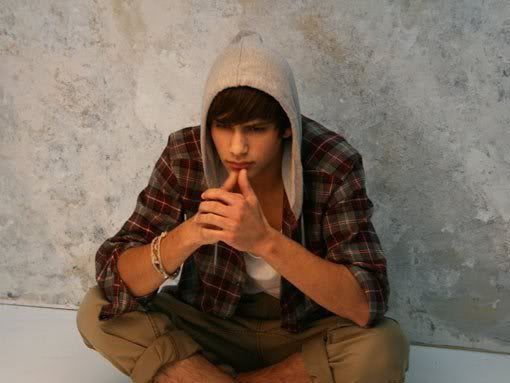 Devroux Southern-Hymn Creighton

Probably the worst thing about being a wandering Avox is that whenever it snows, you don't have any warm clothes. Well, not having any food or drink is awful too, but that's besides the point. When it's cold outside, like it was today, and all you had was a long sleeve shirt, jeans, and soaked-through boots, you were bound to freeze to death unless you kept moving, which was what I was doing. The snow was already up to my ankles and I left deep footprints behind, but I wasn't worried about anyone following me. Not in this weather. It wasn't a blizzard, thank Ripred, but snow was falling in giant, fluffy flakes. Luckily there wasn't any wind, so aside from my wet boots, I was decently warm.

The snow would start to accumulate on my shoulders as I walked, and when it would melt it would leave a drenched spot and the shirt would stick to my collarbone. Sometimes drips of freezing water would slide down my back or chest and I would quickly slap a hand over that spot to warm it back up. The sleeves were long so I was able to keep my hands up in them and bunch the end of the cloth in my palm to keep the heat in -- or try to, at least. There really wasn't much I could do to preserve warmth. I was shivering, no doubt about that, and my teeth were chattering at times. Damn, sometimes it really sucked to be a wanderer. But when you're an Avox, really no one would let you stay with them where it's warm. You could always try going further south, but you couldn't get very far until you reached the ocean, or so I've been told. I've never actually seen it, so I don't know if it's really as big as they say it is.

Anyway, after a long trek, I finally came to the fence I suspected was District One's. I stepped close to it and listened, hearing a light humming sound. The damn thing was live. Growling to myself, I tried to figure out what to do. I had told Felix I would meet him at the fence, but since it was electric, what could I do? I looked up at the trees, trying to see if there was one that had branches sticking over to the other side. I could always climb those and drop down, but who knew if I'd break an ankle just as easily as I broke my leg that one time falling off the cliff. That hadn't been a pleasant experience and I didn't want anything like it to happen again. I also considered trying to walk along the fence line until I found a break in the links, but I figured that walking would be too much trouble for Felix so I should just stay in one spot. Sniffing, I rubbed my makeshift mittens on my numb ears to try to warm them up, deciding to just stand there and wait to see if Felix really would turn up.



[/size][/color][/blockquote]