Post by ʎpuıʍ on Feb 13, 2012 1:34:53 GMT -5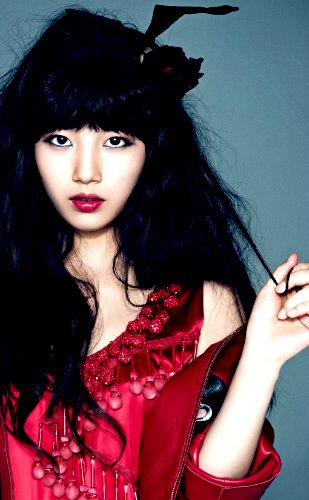 Juniper Nettle Bay
Eighteen
Former Capitolite
Refugee of District 13
Memories roll in of the things you once did
and who you once shared them with.
Is somebody thinking of you?
appearance
There was once a time when I considered myself beautiful. I was surrounded by a technicolor dreamworld, adrift in the sea of hues beyond my wildest imagination. At night, I'd dream in vivid color, but nothing seemed to match the violently bright pink of Jewel's skin or the dark navy blue of Garter's hair. Nips's emerald green eyes with golden swirls haunted my steps to the market and Dare's glimmering red tattoos taunted me as I'd all but run home. Everything around me was overbearing and overpowering, an endless surge of the rainbow pounding upon my door. In that world of gluttony and excess, I felt beautiful and plain. I was simple and gorgeous. I was the one getting stared at as I walked down the street for being different, not Helios for his outrageously "stylish" clothes or Tink for her pristine visage. Me. The girl who refused adornment.

I was secure being pale and blemish free; comfortable in my undyed and untouched skin. Once, I could look at others and scoff at their ridiculous tones while I reveled in my purity and cleanliness. My natural skin made me feel human instead of like a circus freak in the big top. It made me feel different and safe and special. I was special. My hair was long and dark and fell perfectly with hardly any work. It cascaded across my shoulders and down my back in waves and gentle curls. My eyes were dark little orbs. Their dark chocolate irises made people look twice as I'd stare at the grotesquely colorful world around me, unaware of the attention. I was short, a mere five feet and four inches, but I was content. I didn't mind looking up at others. I used to be healthy and glowing. Then everything changed.

My skin is sickly white and stretched over my bones, the result of refusing to eat until I have to take in just a little to satisfy my grumbly stomach. I'm a measly one hundred and three pounds, but I can't bring myself to eat anymore than necessary. I don't eat. I don't like it. I don't like the world I'm living in alone, because yes, that's what I am. Alone. My hair is frazzled and knotted, heaping gracelessly upon my shoulders. My eyes are surrounded by dark circles, offsetting the already stark paleness of my skin. I don't sleep. I don't like it. If I sleep, then I'm shaken unceremoniously from my comfortable life in the Capitol and thrust back into the grey world of District 13 by a short, stout man with a nasally voice telling me to stop wallowing in my sorrow. I can do nothing else. I shouldn't be here. I shouldn't be dying here. This is no life. Despite my loathing for the overly glitzed people of the Capitol, I can't help but miss the ease and painless flow of life there. I can't help but miss my parents and my brother, but they couldn't last a lifetime. So I'll sit here, carving their names across my arm with every wish I make for peace.
Would it really matter
if you were to count the days left with your hands?
personality
Maybe once upon a different life, I was a happy child. Maybe I used to be able to run around with my deceased little brother, giggle as my deceased father tickled me into a fit, and dance as my deceased mother sang to me. Maybe I could have lived every moment with a smile on my face, grinning brightly at my sparkling neighbors as they strutted about in their ornate clothes. Maybe I babbled at my friends and family with a glowing optimism that couldn't be extinguished by anything, not even the whispers of unrest in small pockets of our large country. But that was a long time ago now. It seems to be a thousand years since those carefree days. In my mind, it has been.

Most days, I sit here in my room in solitude, unwilling to acclimate myself to the rest of the drab society around me. The doctors have discovered that forcing me out of my room only drives them to sedate me once I start having panic attacks and lashing out at strangers. Most of the time now, they leave me be. I stay here most days, writing, drawing, doing anything not to think. Some days I leave. Those are usually the days that my body tries to make up for lost nutrition. Perhaps those servings on my tray are a little bigger than most others'. I suppose the people here really don't want me wasting away like I am, but not out of compassion. No, they just need more DNA for the gene-pool. That's the only reason I'm treated with care, like a delicate flower. I promptly retreat back to my room on those few days I leave. I can't stand the curious looks anymore. It's no longer because I'm plain looking in a glittering world. I'm that crazy girl from the Capitol, the one that lost her father and mother and brother and is killing herself slowly. It's more scary than the stares in the Capitol ever were.

I'm quiet, silent even. I'm careful with the words I extend. They don't come with ease. They're forever my hurt. The cautious syllables spill out of my lips, lifeless and blank. The only people I ever really talk to are my doctors anyway. And maybe my family, but that doesn't matter. They're not here any longer. They don't really need to know what's going on in my head either. ("Yes, I'm alright. No, I don't have anything left to say. Yes, I'd like to leave. No, don't check on my tomorrow.) The silence, however, gets quite lonely. I'll lay awake for a while before the crisp air begins to talk back, my mind unable to separate what is real and what it is creating. My father whispers I love yous every night as he secures me in bed. My mother hums as I sketch her faded face across faded walls. My brother nags at me as I write, trying to pry me away from my work. The moment I succumb to their luring, they disappear. Only the echoes of my own voice greet me as I call out in hazy confusion. I'm not sure they'll ever go away. I'm not sure I'll ever be okay.

Part of me wishes I could rejoin the monotony of societal life, fading into the crowd of drifting escapees and disappear into normalcy. My motivation wanes every time I approach my door, ear pressed to the cold surface as feet patter by just beyond my four walls. I lose the strength that I so tediously gathered for weeks and let it crash around my feet as I dive back into the safety of my bed. The sheets fold over me, a cocoon of comfort as my anxiety peaks and the tears of guilt and shame roll effortlessly down my cheeks. I don't know what I'm the one here alive. Without a doubt, I'd give everything up just to let them all live again. Surely they could do it better than me.
Ignoring the words of your obnoxious little brother.
"Kill or be killed," spilled the words from your mother.
history
I remember the days when my father would huddle me into bed, tucking me in tight with colorful sheets while kissing my face gently and smoothing my hair away from my face. There used to be a line folding across his forehead in worry as his big brown eyes would stare down at me, his lips set in a solid frown. Within seconds, it would be replaced with a soft smile and another kiss. Goodnights and I love yous would be whispered into the dark crevices of my room as my father would retreat back through the doorway, always with a lingering look back at me. Every night, it sounded more and more like a goodbye instead of goodnight. Now, on the nights where I lay in bed and whisper his words into the empty spaces above my head while in my mandated monotonous room, I wish I could turn back the hours to those quiet nights in the Capitol.

I can still imagine the faces of my family clearly, their happy smiles and tired frowns dancing in my vision when the line blurs between consciousness and insanity. I see my mother's beautiful grin, her melodious laughter swimming in my ears as we dance and twirl and revel in the freedom of our lives. I see my brother's little upturned nose, his nasally, obnoxious voice driving me insane as I try to focus on my journal in front of me as he jumps on my bed. I see my father's weary smile, his voice singing in low tones in the confines of our house as yet another tribute falls to the curse of the games they are forced to take part in. And then, in the deep of the silent night of District Thirteen, I here the hushed whispers from another room, another day. I struggled to listen to the murmurs of those gone before me, hoping to understand what they're talking about after all these years. I never catch more than syllables of unknown meaning, jumbled together in my haze of exhaustion.

Years ago, before all of this mess, we were happy. We were a family. My father provided for us and kept us in wealth while my mother raised and taught us, something uncommon for a Capitolite woman to do. We learned everything from her, from how to spell our names to how wrong the celebrated Hunger Games were. Our family avoided the lavish lifestyles of our neighbors, dyed pinks and greens and every other color imaginable. We lived as plainly as possible. Despite being looked at oddly by our rainbow neighbors, we were content. We had each other and enough money to keep food on the table and that was enough. How I wish to go back to those days when my biggest worry was how to make my annoying brother shut up.

One night, everything changed. My mother woke me in the dark, shaking my shoulders urgently to rouse me from the thick veil of sleep. The world gained clarity around me about the time that we stumbled out of the Capitol and into the mountains. I barely registered my brother's hand clamped against my arm, the two of us being pushed through black tunnels of rock. Everything crumbled around me as strangers hurried us along, guiding us through the mountains and out into the light once more. For days, we ran. My mother spoke in stressed, wavering tones to a man dressed in dark green the entire time, his eyes hard as diamonds and just as bright. He was stoic and impatient, pushing us farther and farther away from our home, from everything we'd ever known, and from our father. We stopped for nothing, eating small loaves of bread as he ran. I can't remember how long we were out there, constantly moving forward in the light and dark, rain and shine. We'd fall into the dirt, sobbing from exhaustion and fear, but within seconds we were forced to surge ahead once more. It seemed like it would never stop. I prayed to whatever god existed that it would stop.

Despite the days blurring together, there's one thing I remember clearly; my brother. He could hardly stop crying, the tears glistening purely against his ruddy cheeks. His hand was constantly clutching my own, connecting us and linking us deeper than skin. Our hearts pounded as one, thumping wildly against our chests. His doe-like brown eyes sought mine for comfort every few minutes, trying to find reassurance in my own uncertain eyes. We had no time to ask questions of our leaders, our captors, and we could do nothing but follow them. We couldn't stop. It wasn't a choice. Our mother offered no consolation, silently walking ahead of us with a stoic face. I began to resent her serenity, wishing she'd at least show remorse for having ripped us from our lives to run through the wilderness. The only words she spoke were "Kill or be killed..." My brother and I were clueless as we huddled by campfires and curled up in blankets during our rare moments of reprieve.



***



There was screaming. I woke to the sound of her crying. I woke to the sound of her dying. Perhaps it would have been better if I had gone in my sleep. Like an old dog, I'd be better off. I wouldn't have had to wake up to the carnage and hysteria of our campsite under attack. I was pulled from my blanket and swept away in a flurry screams and barked orders. I cried out for my mother, a desperate plea of a daughter in distress, but it was to no avail. Everything was dark as a final cry pierced through my ears, staining my last memories of my mother with pain.

Bleak, grey walls surrounded my bleak, grey body when I saw light again. I was as washed out as the sheets I laid on, eyes welling up with tears despite my own attempts to remain calm. Blurry faces swam before my eyes as doctors and nurses swarmed in from rooms beyond my vision. My throat was raw from screaming, body writhing as hands held me down. A sweet, drug induced haze settled over my mind again, drawing me in with its promises of sleep and ignorance. The second time I came around, I blinked through the heavy fog over my eyes and tried to remember anything. I was catatonic, unresponsive to everything around me. It was only when the diamond eyed man came to check up on my that I began to react. I screamed and lashed out at him, clawing with blunt nails at every part of him I could reach. He simply stood there and took it until I collapsed in his arms, unable to cry any longer.

It took me over a week to fully accept what he told me that day. My father, gentle and kind and a rock, was a spy. He was a member of the secret District Thirteen's alliance that had infiltrated the government of Panem and was trying to bring about change. Unfortunately for my father, he was found out. While I slept, he was poisoned. He passed in his sleep, unable to say his final goodbyes to any of us. His years of saying goodbyes as we drifted into dreamland finally caught up to him. My mother knew of his affiliation with the rebel forces and even helped him, but she had never expected that our family would fall into desolation. We ran. We ran to save our lives. Only I made it out alive. Of the seven spies the rebels had been extracting, I was the sole survivor. I was overwhelmed by guilt and overcome with grief. Every since, I've been here. Here I sit in this grey room, staring at my grey walls, and hoping for my grey life to brighten up once more. Sometimes when I dream, I see the oddly dyed skin of the Capitolite people, their outrageously colored hair, their fanciful dress. Despite all of their oddities, I dreamed of living among them once more. I wanted ignorance again. Instead, I sit here and pray for us all. Pray for us all.
I measure distance in lines, departing the rest of my life.
But you, you, you... You had better things to do...

Lyrics:The Light and the Glass by Coheed and Cambria
odair