Post by ʎpuıʍ on Jan 21, 2012 15:36:31 GMT -5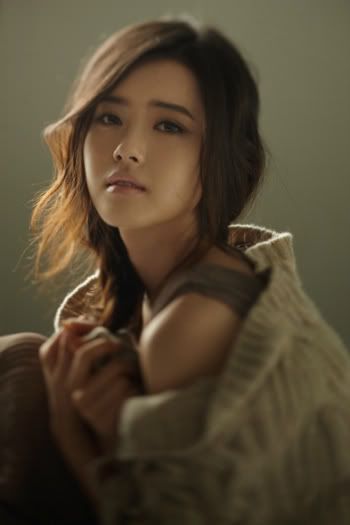 Callisto Anne Canton
District 6
17
appearance

Callisto isn't much to look at. She's pretty, but nothing fabulous. Her hair is dark brown and usually messy. She almost always has it in braid draped over her right shoulder, little bits and pieces sticking out as if trying to escape. Whenever it's down, it's everywhere. No one usually sees her as that much of a mess though. That right is reserved for her father when he wakes her up. She's not such a pretty pretty princess in the mornings. Her eyes are the same dark brown, nothing special at all. She wishes she could have green eyes, but she's not a Capitol citizen. That dream is far out of reach. Her skin is pale and smooth, although a little oily. She's a teen. Not much she can do about that.

Standing at around five feet and three inches, Callisto knows there's no hope of growing taller. Her short stature annoys her to no end, especially when she tries to reach for stuff in the labs. She's about one hundred and five pounds, just barely a healthy weight for her height. She doesn't eat much, first in part due to their average income and second in part due to the fact that she is almost always running around doing work or going to school. She hardly has the time to eat. Her hands are scarred over from burns due to experiments gone wrong, the skin there a lighter pink color. There are a few smaller burn marks on her neck and face, but they're not very noticeable. Her fingernails are chipped and cut short. Due to constantly washing her hands in the labs, her skin is very dry and sometimes even cracked on her hands as well.

personality

Callisto is what one would call a "Little Princess". She's never wrong, even if she actually is. Her stubbornness is unmatched and ridiculous, to say the least. She often makes herself look like a fool through her pigheadedness. Due to her refusal to be wrong, she's also a bit harsh and harsh when confronted with the truth. She's snappy and sarcastic and just downright mean. It's not like she can help it though. Her father is the same way. It must run in her blood.

Another of her faults is her impatience. She can't really help that either. Her classmates are slow and dumb and they annoy her. She tries to help them learn by tutoring, she really does, but she always seems to grow frustrated when they mess up. She would almost rather do their homework herself just to get it over with. It's aggravating for her peers to put up with sometimes even if she is trying her best. Her flying off the handle at them for not being able to do a problem right doesn't exactly help them learn how to solve it any faster.

Despite her negative traits, Callisto is a generally nice person. She tries to be as helpful to everyone as possible and do the most good she can. Her work with her father is the best example of that. She, with her father and his research team, tries their hardest to rid the world of the diseases plaguing it. Her intelligence helps with this a lot. Knowing as much as possible and absorbing all information she can helps to make her like a human encyclopedia. Granted, she still has some typos in her, but she tries her hardest. Solitude tends to work the best for her due to her temper and impatience, so that's how she tries to spend most of her time. By herself, she'll quietly work for hours on end just to achieve the right result.

history

Margaret Belise and Thatcher Canton were childhood sweethearts. Their parents would watch from their windows as they'd play for hours and hours on end. The families themselves were practically already one due to living next to each other for years. Thatcher's older siblings would tease them mercilessly over their antics. Even from a young age, it was expected that they would marry when they got older. When Margaret was fifteen and Thatcher seventeen, the unthinkable happened. At the Reaping of the 35th Hunger Games, a slip of paper was removed from a glass bowl, thin fingers of an announcer unfolding it. Margaret Belise. Margaret slowly walked towards the stage, her mind blank from shock. For a moment, she could see herself dying on an island somewhere much to the amusement of Capitol citizens. It seemed hopeless, until a voice called out. Someone was volunteering to take her place. When she looked back, Thatcher's older sister stood apart from her partition. Weeks later, that same girl lay dying on a cliff while their families watched in horror. And somehow, Margaret felt it was her fault.

The rest of their years eligible for Reapings were morose, but uneventful. Life went on. They were married when Margaret was twenty, a quiet ceremony closed to both of their families. After almost two years of trying to have a child, they finally conceived. And so, Callisto Anne Canton's life began. Her mother, from the day she was born, began a slow spiral into depression. By the time Callisto was only three months old, her mother was practically a ghost of her former self. She hardly ever left the house, but refused to touch Callisto. She'd leave her crying in her crib for hours, unfed and unattended, until her husband would get home to care for the baby. When Callisto was seven, her mother had grown to resent her. She wouldn't find out until after her mother's death that the reason behind her mother's feelings for her was that Callisto was the spitting image of Thatcher's older sister. Deep down, she knew her mother never hated her. Her feelings of guilt and disgust in herself just manifested to shun Callisto.

Despite all of the trouble with her mother, Callisto grew up as a pretty happy child. Her father's job as a medical researcher kept them out of the poorest area of the district and away from starvation. That was good enough by her. The work her father did came up in many conversations, always keeping Callisto interested and awed. How could someone manipulate cells, create cures, and change genes? She was fascinated. Her father began to teach her the basics of what he did, talking for hours about cells and pathogens and mitosis and the way the body read information and just about anything else he could think of. Callisto absorbed it all, eager for more to learn only there wasn't much else that could just be said. When she was fifteen, her father began to take her into work some days to show her what to do. Again, she took it all in. She'd spend hours and hours with her father in the labs, completely enraptured by his magical ability to fix things and create cures.

After a while, Callisto began to help her father with small projects. However, her stubbornness sometimes got the best of her. She ruined one of his samples by insisting that a certain liquid should be added. Instead, it had an adverse reaction with something inside the sample already and destroyed the existing cells. Several experiments led to her burning her hands with chemicals and Bunsen burner flames. One of her father's coworkers called her Little Princess in mockery of her refusal to be wrong, even if she was. Callisto didn't appreciate the joke. He didn't appreciate the burn mark on his lab coat later that week. No one crosses Callisto and gets away with it.


odair