Status
Season:
Month:
Weather:
62nd HG Champion: Peridot Myler, District One
63rd Finale in Progress
Ceci the Cbox
CBOX RULES



•The cBox is a privilege. If there is any abuse of the fact that we have live chat, we will remove the cBox.
•No fighting. Please keep that to private messages.
•Discussion of religious topics is prohibited.
•Spam will result in a warning.
•Keep the language to PG13.
•No advertising allowed! Keep that to the Advertising board. •Attention members: No whips of a kinky nature allowed in cbox. Thank you.
63rd Top 2 Tributes


credit to the incomparable izoe

Monthly Spotlights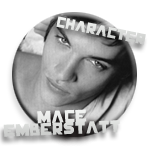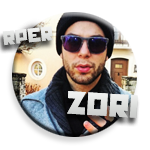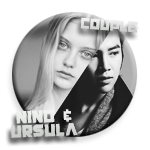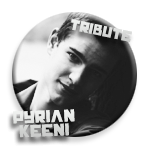 credit to the incomparable izoe



Credits

The Hunger Games by Suzanne Collins.
This website created by Lulu
Site skins, graphics by Lulu and Aya
Posts and characters belong to their respective owners.

<! -- ***NOTE*** Place any extra added side tables above this line // -->

Hunger Games: The RPG :: Upper Middle Districts :: District Six (1 Viewing)
Sub-Boards
Topics
Posts
Last Post
The College
Every District has a town square, or something similar; if you haven't figured that out by now, you really need to. In any case, the District Square equivalent here is... well, it's the college. What can we say? They're scientists, remember? School is pretty high up there on their list of important things. Besides, the college also has the best technology in the District, with the exception of the hospitals, so it makes sense that here would be where they're all brought each year to watch the Hunger Games.

1
8
on Feb 7, 2013, 12:50pm
by Jess♥
in 63rd Reaping [D6]
The Institute of Psychology
Deep within District Six lies a large institute that studies the mind, society, and brain patterns, attempting to solve the greatest mysteries of the human mind. Though a well-respected institution, the massive building has been host to a number of less ethical experiments. Now it has been elevated to a nation-wide status of interest with the announcement of the Great Experiment, a huge multi-district experiment that attempts to answer the question of how the mind works. The testing area where the Great Experiment is hosted, however, has not been constructed with ethics in mind...

4
6
on Mar 11, 2012, 7:31pm
by nasrid
in Cell Description and a...
Subject
Started by
Replies
Views
Last Post
Announcement: Staff Search #12
Lulu
6
105
Today at 5:19pm
by just Dee it
Announcement: Wikithon II
[ Pages: 1, 2 ]
Aya
20
536
May 14, 2013, 12:52pm
by Exams!Onyx
Announcement: HGRPG Wiki
Aya
2
521
Apr 15, 2013, 6:17pm
by Verbal
Announcement: RE: Using Other People's Templates
Lulu
0
356
Feb 10, 2013, 11:09pm
by Lulu
Announcement: Open Threads
Aya
4
4,783
May 18, 2013, 12:20am
by Patch
Announcement: To All New Members: V. 3
[ Pages: 1, 2, 3 ]
Sapphira Lily [Saph]
33
5,338
May 14, 2013, 6:34pm
by Sapphira Lily [Saph]
Announcement: Rules v.3 (as of 25 Nov 10) - Read Before Posting
Aya
0
16,653
Nov 25, 2010, 12:22pm
by Aya
Put On Your Warpaint {Hartmyre Blitz}
Clover
1
85
May 7, 2013, 6:01pm
by Willow
I am a heart[Odin]
Briar rose[Ani]
6
71
Apr 5, 2013, 7:07pm
by Briar rose[Ani]
Don't let me go...{Axel}
Kiah(rawr)
5
68
Mar 16, 2013, 10:51pm
by Axel the Light Caster
it all just sounds like [[zori]]
Sampson
2
63
Mar 5, 2013, 10:18pm
by Sampson
Food For Thought [Smith Family]
gliss
3
61
May 18, 2013, 4:06pm
by Cameo
xx freedom's restrictions xx [SEMPER!]
damen
1
50
Mar 25, 2013, 6:51pm
by Semper
Meetings (Because i have no idea what to name this
Saku
1
44
Apr 1, 2013, 12:35am
by Kiah(rawr)
I'm ~broken~ inside(Keeni reaction)
Shine
0
37
May 14, 2013, 12:26pm
by Shine
playing|^god^-->;Bear;
Shine
0
26
Mar 22, 2013, 11:41am
by Shine
Chasing {Leaves} In The ~Wind~ [Saku]
Flicker [Ƙirɘ]
2
23
Mar 29, 2013, 1:11pm
by Flicker [Ƙirɘ]
stone-cold heartache // Giraffe
Semper
0
17
May 15, 2013, 8:44am
by Semper
The Horizon Has Been Defeated
Emma
0
14
Mar 26, 2013, 9:55pm
by Emma